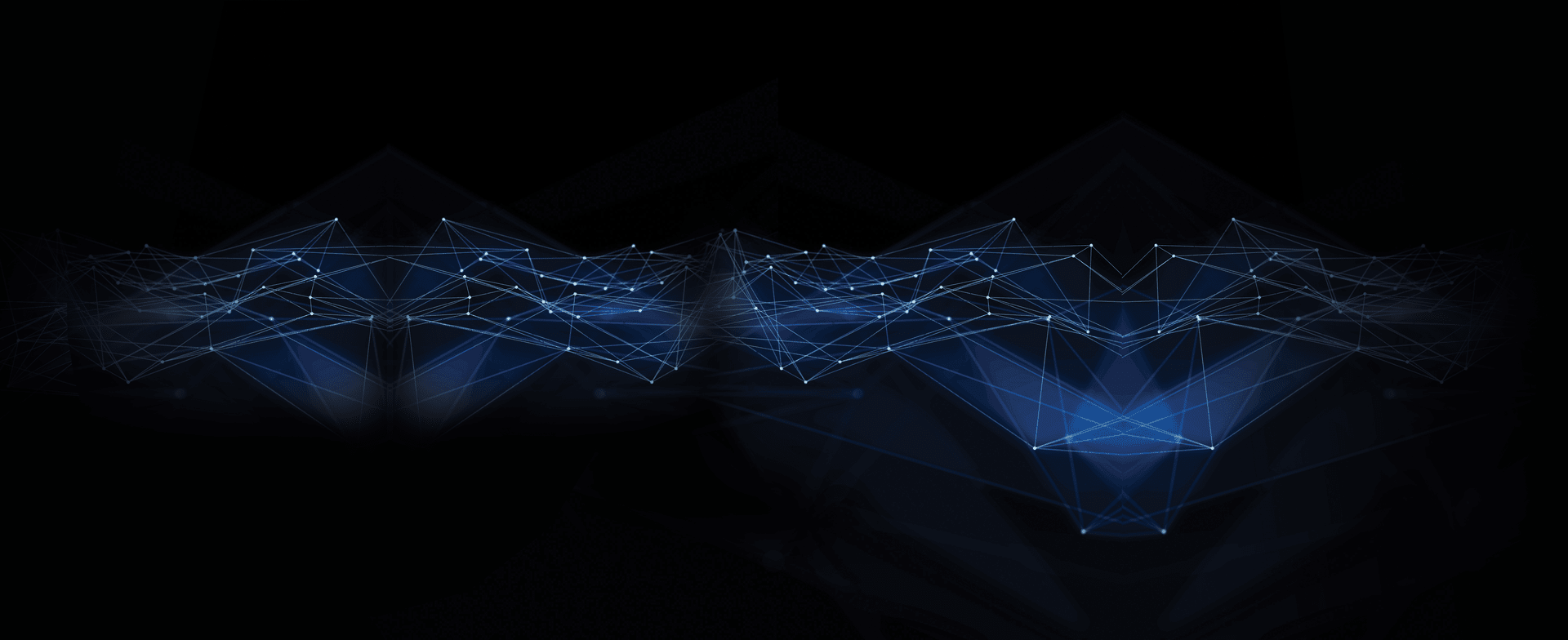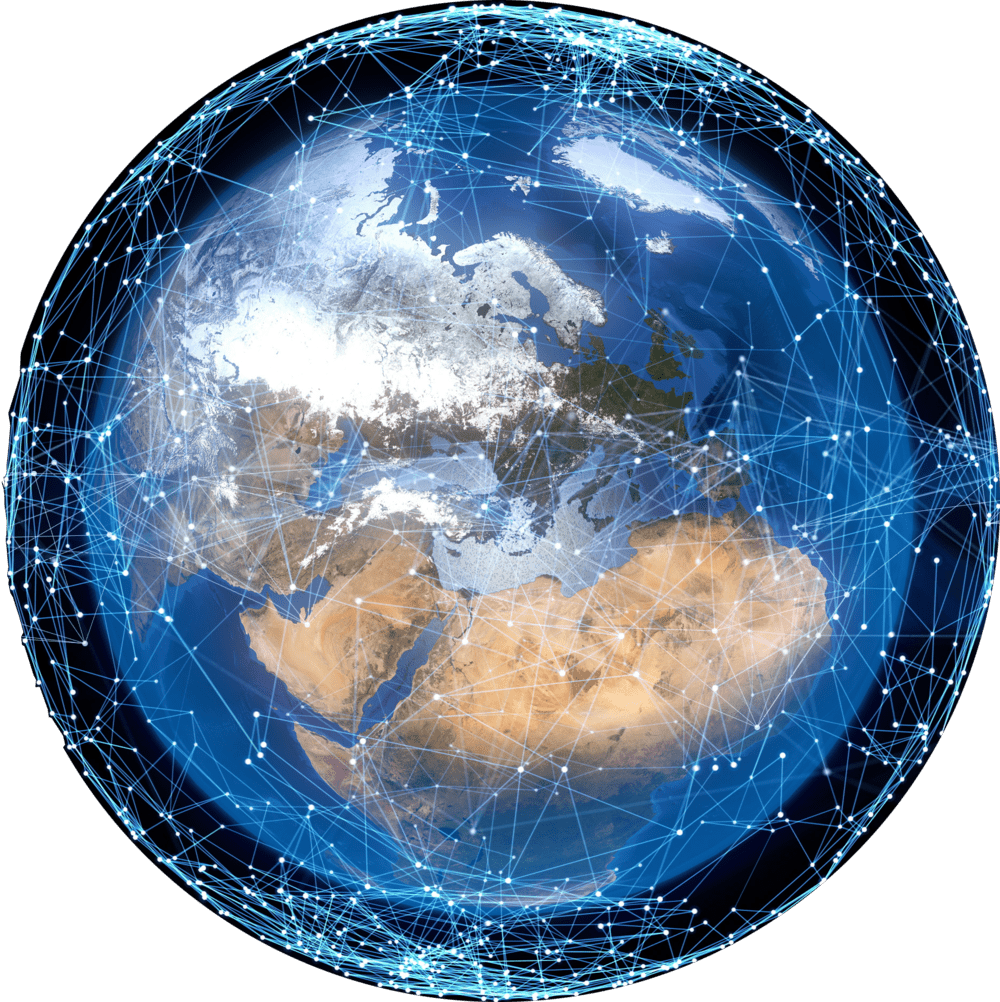 THE STATUS QUO IN SATELLITE OPERATIONS HAS REACHED A BREAKING POINT
Satellite operations today are more complex than ever. Operators must contend with fast growth in capacity and demand, all while responding dynamically to changes in operational objectives and environmental conditions.
Increasing complexity in payloads and taskability
Fast-growing constellations
Oversubscribed capacity
Near real-time response requirements
Bottlenecks in data downlink
It's time for a new approach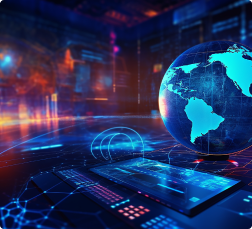 THE NEW FRONTIER IN AUTOMATED CONSTELLATION MANAGEMENT
By leveraging artificial intelligence, cloud computing, and deep operational expertise, Cognitive Space provides automated satellite operations that enable constellations to scale while meeting the ever-growing and stringent market needs.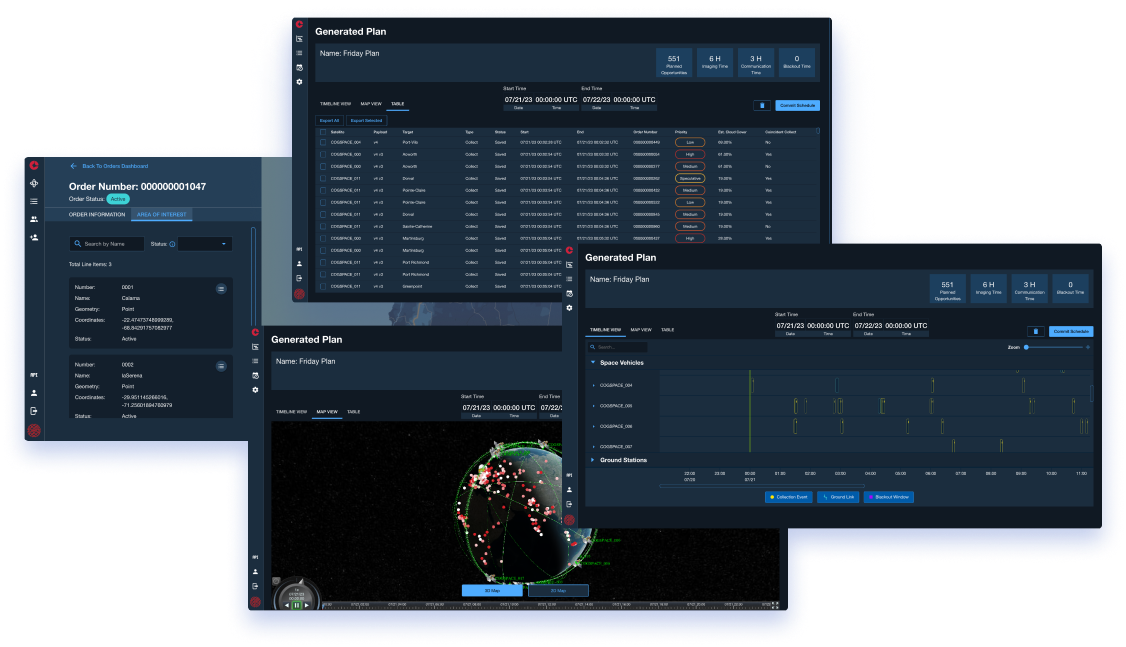 Meet Mission Objectives with CNTIENT-Optimize™
CNTIENT-Optimize is a robust, AI-powered satellite fleet management software service for real-world data collection. Fully integrated and scalable to your goals, Optimize offers a path forward to achieving your mission.
In real-world operations, CNTIENT-Optimize has shown time savings of 87% per operator per week.
In a collection scenario with a high-density target region, AI-driven collection plans outperformed a traditional heuristics greedy algorithm by 4x.
Learn More about CNTIENT®
0 %
Time savings in mission operations
0 X
Collections over logic based method
Why Cognitive Space?
Dynamically reschedule mission plans in near real-time
Onboard with confidence with proof of performance
Manage collection plan and multi-GSN pass scheduling concurrently
Integrate with ease through well defined APIs and engineering support
Future proof your operations with industry leading AI-Driven technology
Who We Work With
Unlock the New Space Economy
We help satellite operators and government agencies to unlock the true revenue and operational potential
of satellite constellations throughout their operational lifetimes.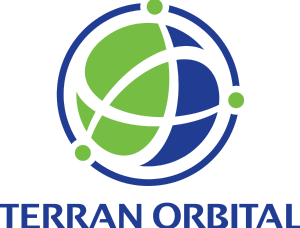 "Mission success is mission #1, and the addition of the CNTIENT platform into our satellite solutions improves our ability to meet customer demand for timely, accurate images from anywhere on Earth in a matter of minutes. We are proud to share this milestone with Cognitive Space."
Marc Bell
Co-Founder And CEO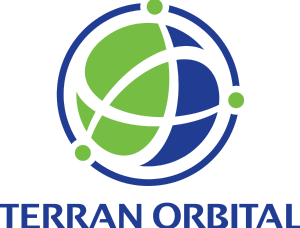 "I keep hearing from my team about what a great company Cognitive Space is to work with."
Terran Orbital
Head of Corporate Development and Strategy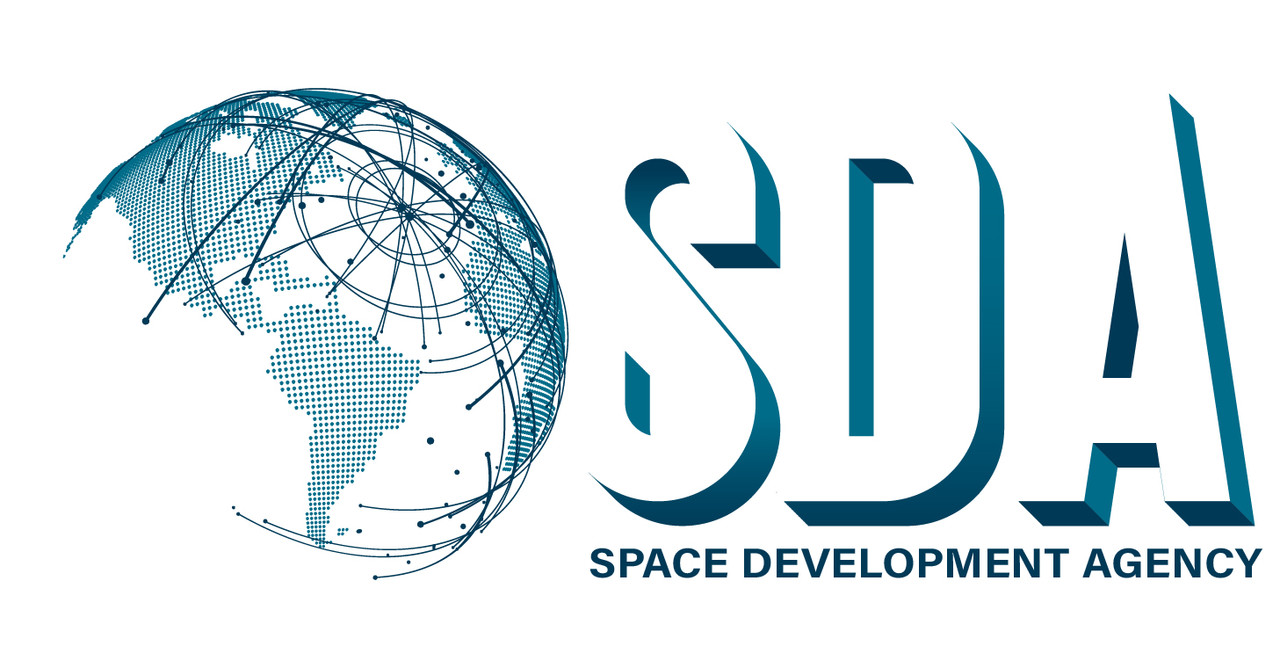 "I wish every company got it like you guys do."
Space Development Agency
Senior SDA Official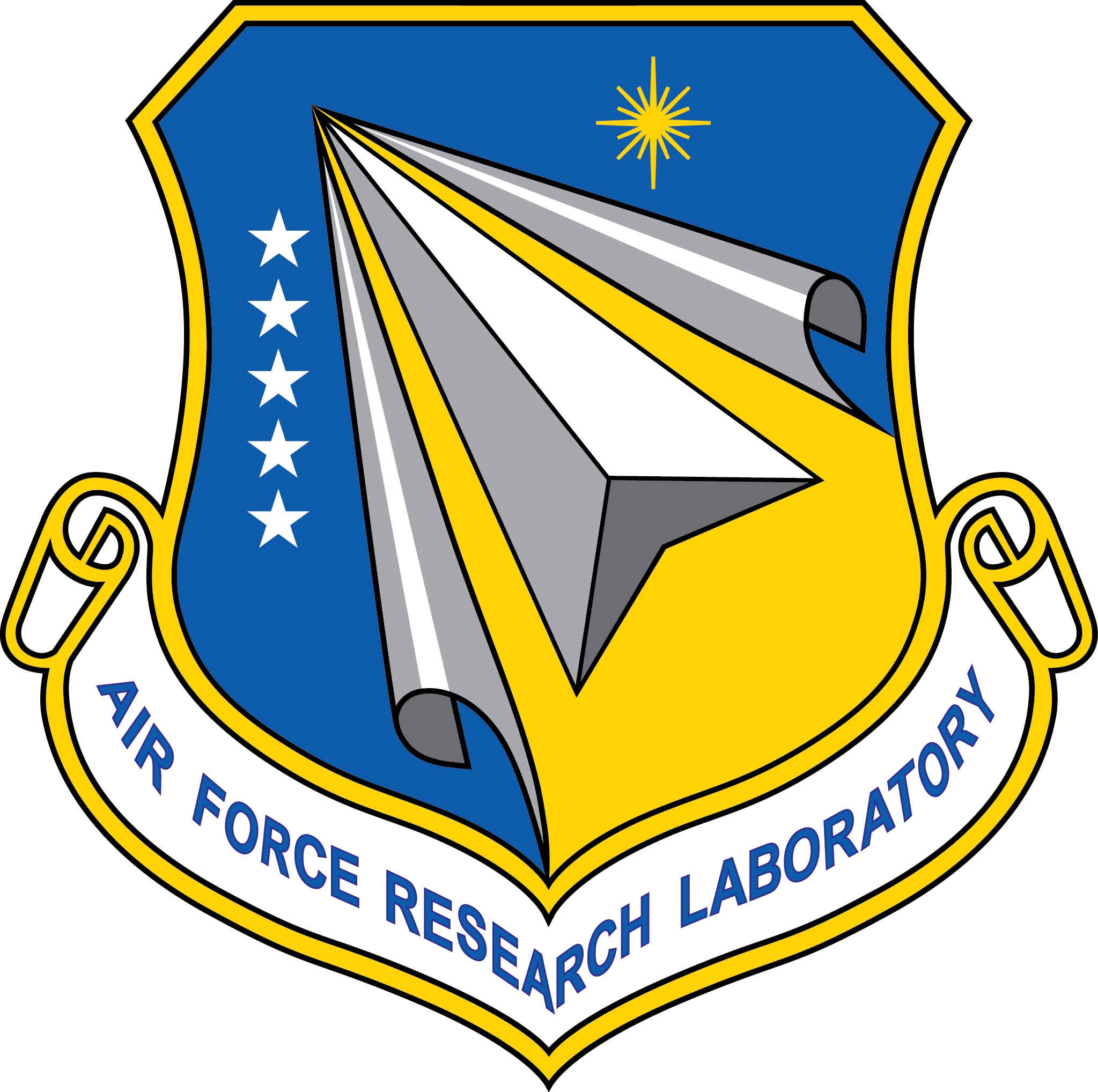 "As we continue to launch more and more satellites into space there is a need to develop alternative space to ground links to help offload the overly subscribed AF Satellite Control Network. Tools like CNTIENT-Optimize are looking to make this possible by interfacing with a number commercial ground networks giving the end user a selection of space to ground links to utilize."
Michael Lopez
Technical Program Manager at Air Force Research Lab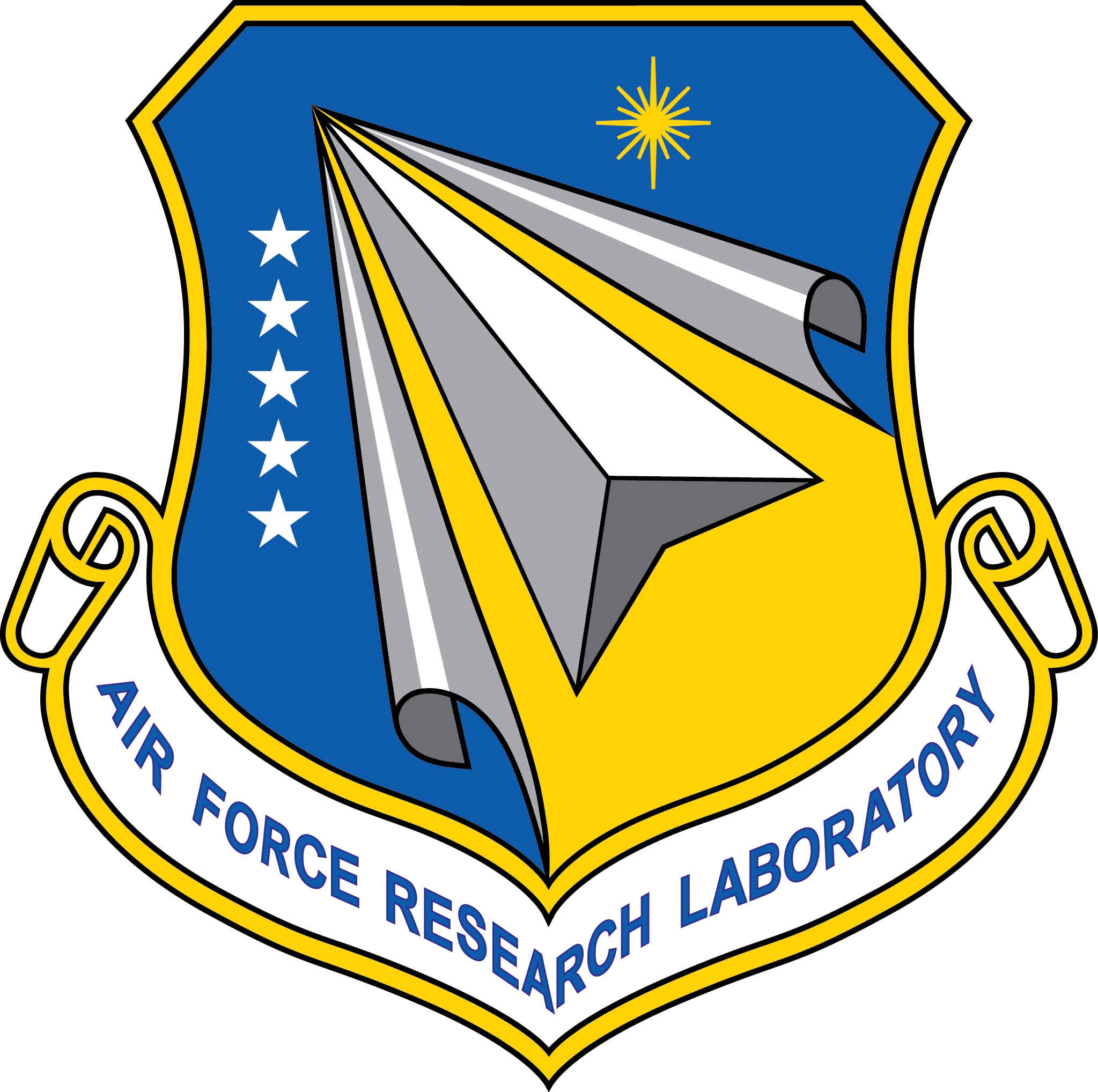 "The Hybrid-Space Architecture Demonstration (HAD) exercises have shown to be an excellent proving ground to demonstrate the use of commercial space through the GLUE platform augmented by the continuously improving cutting edge capabilities of Cognitive Space's CNTIENT product, which is instrumental in significantly reducing the TCPED latencies towards tactical ISR. We're very excited to see how we can move these capabilities forward."
Charlie Jacka
Former HAD Program Manager at Air Force Research Lab